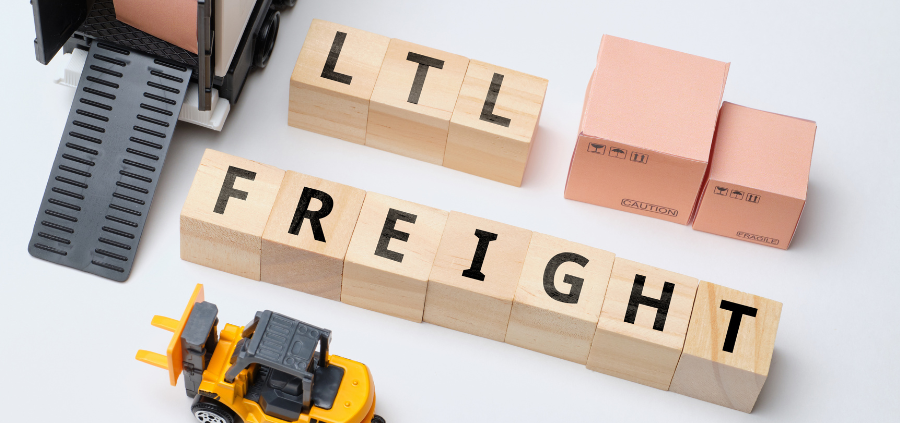 BM2 Freight to Offer LTL Shipping Services
With the addition of less-than-truckload shipping, BM2 Freight now has the capability to move smaller loads with the same great service that we've been providing to our customers for over 15 years.
Less-than-truckload, or LTL freight, is any shipment between 150 and 15,000 pounds. Typically, these shipments are palletized and shipped with trucks, but don't take up the entirety of the whole truck bed.
The BM2 Advantage
We're adding our very own dedicated Less-Than-Truckload Specialist to further benefit our customers!
"I am extremely excited to be an integral part in a new stage in the growth of BM2 Freight. We had made a name for ourselves as a freight company that will out service our competitors in the field – if you had enough freight to fill a whole truck," says Brett Lurix, BM2 Freight's LTL specialist. "That's no longer the case, as we now offer LTL services."
Beyond getting a dedicated specialist for sourcing our LTL carriers, there are more vantage points when it comes to shipping through our extensive network.
With every shipment, our customers receive:
Automated daily tracking 
24/7 team support
National and Regional carriers
Customer specific pricing
Our vast industry knowledge
"Our main focus will be to offer the same great BM2 service and care that our customers have grown to trust, no matter if it's one pallet, or 100," says Lurix.
According to Cloud Trucks, the size of the LTL market has grown from $76 billion in 2018, to over $80 billion in 2021 – and it's not trending down.
The COVID pandemic and supply chain restraints added extra stress to the logistics industry overall, but it's expected to level out and regain momentum in the second half of 2023.
Stay ahead of the increased demand for lighter loads and let us handle the logistics of your shipments, so you can keep your supply chain in check.
Contact us at LTL@bm2freight.com, request a quote through our online form, or 800-315-1119 to start shipping smarter.
https://www.bm2freight.com/wp-content/uploads/2023/07/Wordpress-Featured-Images-Template-1.png
600
900
Lori Rinehart
https://www.bm2freight.com/wp-content/uploads/2023/01/BM2-WebLogo-Transparent-Final.png
Lori Rinehart
2023-07-13 10:57:20
2023-07-13 10:57:58
BM2 Freight to Offer LTL Shipping Services