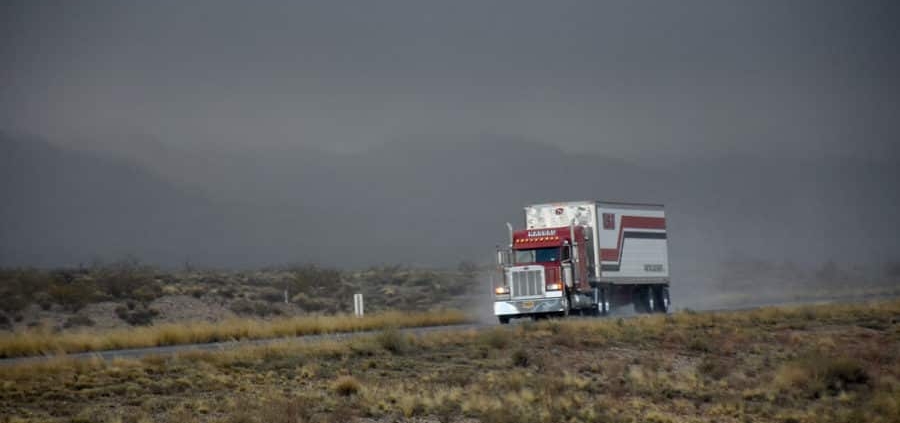 Reefer Shipping Under Pressure In Turbulent Trade Environment
Reefer Freight Shipping Navigating New Trade Policies
Fluctuations in trade policy over the past 18 months have caused increasing adversity for shippers of perishable commodities.  Reefer shippers are feeling the impact the most, specifically at congested cargo terminals, due to the time and temperature sensitive nature of the commodities.  As a result, inland ports are being utilized more frequently to keep shipments rolling.  There are a number of notable benefits to using inland ports for shippers with reefer freight.  One of which avoids the transloading of freight from a 53' truck to a 40' container.
However, the Port of Los Angeles is using nearly 50 acres of land to build more transload facilities for the port to improve transload efficiency.  The transload facilities at the Port of Los Angeles help minimize container detention charges and demurrage charges.  The Port of Oakland is also experiencing an increase in reefer freight as a result of the completion of its new reefer transloading and distribution center.
When searching for ways to mitigate costs for your reefer freight there are two main variables to consider when routing your supply chain.  First, we recommend moving your freight through a cost-efficient gateway.  Second, the gateway that your freight routes through needs to offer the necessary infrastructure and transportation networks to get your freight to its destination.
Diversifying Your Reefer Supply Chain
A key factor in overcoming the current and newly emerging obstacles in your supply chain is diversity.  Diversity in your available carrier network helps in keeping your supply chain efficient.  For example, having alternative routes with a diversified carrier network can benefit you when re-routing reefer freight to ports that are more efficient in handling the freight.  Additionally, many larger carriers in recent months are seeing declines assets while smaller owner-operators have grown.  As a result of the declines, larger carrier fleets are seeing a decline in the diversity of services they can offer.
Small carrier companies represent over 60% of the carrier market.  However, larger carriers historically dominated market share due to technology barriers.  With new technology integrations emerging every day, the market seems to be shifting in favor of smaller carriers.  However, accessing these smaller carrier companies can be an extraordinarily time-consuming task.  2019 has seen a capacity crunch unlike recent years with new regulations for commercial trucking.  Reefer freight shipping in particularly has been severely affected by the lower capacity.
As a strategic broker we utilize our extensive network of available carriers that we spent over a decade building.  That is where we come in.
BM2 Freight Services, Inc.
Phone: (859) 308-5100
Email: Sales@BM2Freight.com
https://www.bm2freight.com/wp-content/uploads/2019/09/blog-1-900x604-1.jpeg
604
900
Lori Rinehart
https://www.bm2freight.com/wp-content/uploads/2023/01/BM2-WebLogo-Transparent-Final.png
Lori Rinehart
2019-09-19 15:40:50
2023-02-03 20:19:01
Reefer Shipping Under Pressure In Turbulent Trade Environment