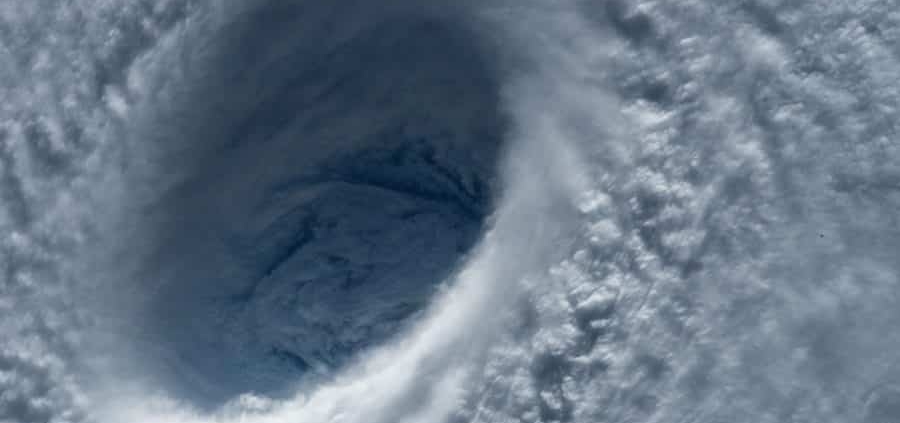 Freight Market Predictions For Q4 2019 And Early 2020
Hurricane Dorian's Effect on Freight Market
Last weekend many east coast ports were closed due to hurricane Dorian.  Ports affected by Dorian include the ports of Wilmington, Morehead City and the port of Virginia.  Freight market volume is typically affected by weather, and in hurricane Dorian's case this is no exception.  DAT reported outbound reefer volume was up 14% from Lakeland, FL ahead of the storm.  Furthermore, rates followed suit with the average per mile rates jumping 8 cents in the Lakeland area.  Similar trends echoed up the East coast of the United States as the storm moved north.
According to the Director of Customer Operations at GlobalTranz, trucking demand increased as the storm moved out over the Atlantic.  However, companies are avoiding shipping on the spot market in the immediate aftermath of Dorian.  This is to avoid inflating the market further.  Shippers are waiting for market rates to return to normal before shipping commodities back into the affected areas.
Understanding the impact that extreme weather can have on the freight market is essential when planning ahead for your supply chain.
Q4 2019 and Early 2020 Freight Market Insights
The recent uncertainty of the U.S. economy, starting in late 2018, is causing confusion amongst market analysts, shippers and carriers alike.  According to JOC.com, the best solution to predicting the market conditions moving forward is to watch how the market shifts over the next 4 months.  Additionally, it is important to note the impending IMO 2020 regulationscoming that will drive fuel costs up for the supply chain.
Between November of 2018 and July of 2019 the average spot rate fell nearly 20 cents per mile.  However, the market recovered some in August from the decline, down only 16% year-over-year, similar to 2017 market levels.  Furthermore, the end of August saw a 2% increase in DAT dry van rates.
According to Mark Montague, DAT's manager of industry pricing, the slight recovery at the end of August may indicate the market is not as bad as some people say.  Montague believes that September to December will provide good insight into the conditions moving forward into 2020.  During those months in 2013, DAT dry van spot rates rose $0.10 per mile, and in 2017 they rose $0.22 per mile.  Both 2014 and 2018 saw a strong freight market following their preceding years.  Additionally, 2015 and 2019 both saw a weak freight market following weak market conditions in the last 4 months of the preceding years.
Contracted freight predictions are based off of a number of indices, most notably the ATA monthly tonnage index.  ATA reported that truck tonnage was up 7.3% in July this year.  However, despite load volumes being up, multiple indices show that dry van contract rates are down year-over-year.  Going into 2020 shippers are expecting lower contract rates pending the spot rates stay low.
We recommend locking in contract rates for 2020 sooner than later while spot market rates are low.  If the spot market recovers at the end of 2019, shippers may find themselves looking at higher contract rates as a result.
BM2 Freight Services, Inc.
Phone: (859) 308-5100
Email: Sales@BM2Freight.com
https://www.bm2freight.com/wp-content/uploads/2019/09/typhoon-1650677_1280-900x604-1.jpeg
604
900
Lori Rinehart
https://www.bm2freight.com/wp-content/uploads/2023/01/BM2-WebLogo-Transparent-Final.png
Lori Rinehart
2019-09-11 15:40:04
2023-02-03 20:19:01
Freight Market Predictions For Q4 2019 And Early 2020