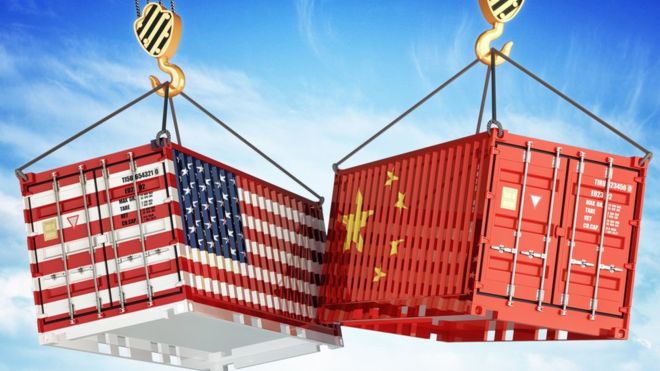 Supply Chain Forecasting & The Ongoing Tariff Crisis
Final Discussions Before Impending January Tariff Hike
President Donald Trump and Chinese President Xi Jinping are scheduled to have one last meeting before 2019 at the G20 summit in Argentina to discuss the current tariff crisis.  The content of these talks will be focusing on solutions to U.S. tariffs on $250 billion in Chinese goods and $110 billion in reciprocal import duties China placed on U.S. goods.  According to Michael Angell of freightwaves.com, the lack of consensus amongst the 2 leaders is likely to lead to no deal being struck.  If no deal is struck to solve the crisis, then the January 1 tariff hikes will hit the supply chain full force with more likely to follow.
Supply Chain Forecasting
It's important to understand the effects of these macro-economic policies on the consumer experience at the end of the supply chain.
Therefore, the impending tariffs are expected to increase the medical supply chain's cost by roughly $160 million in 2019.  While this may not mean an immediate increase in co-pays, costs for local pharmacy goods are expected to rise as a result.
Additionally, Williams-Sonoma recently announced they are planning to move several of their goods out of China to avoid the tariffs.  CEO Laura Alber stated that their company benefits from having a muli-country supply chain that offers sourcing flexibility to account for procurement risks.
In conclusion, recent inflation of prices throughout the supply chain is creating a growing need for innovative solutions and outsourced supply chain consulting.  Now more than ever, talking with experts who understand your specific industry supply chain needs is crucial in combatting the inflating prices of the global supply chain.
BM2 Freight Services, Inc.
Phone: (859) 308-5100
Email: Sales@BM2Freight.com
https://www.bm2freight.com/wp-content/uploads/2018/11/11.26.18.jpg
371
660
Lori Rinehart
https://www.bm2freight.com/wp-content/uploads/2023/01/BM2-WebLogo-Transparent-Final.png
Lori Rinehart
2018-11-26 15:05:39
2023-02-03 20:19:57
Supply Chain Forecasting & The Ongoing Tariff Crisis