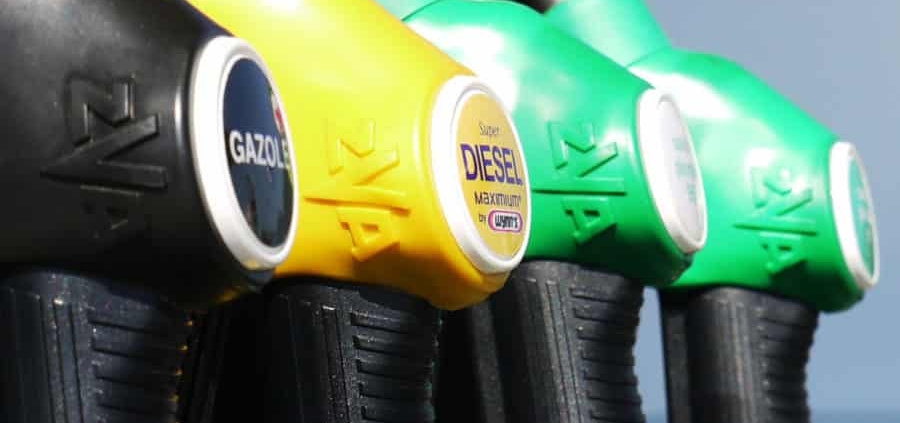 Diesel Fuel Price Ahead of IMO 2020 Regulations
Diesel Fuel Price Spike Ahead?
A recent report from Fitch Solutions forecasts a price spike in diesel fuel prices at the beginning of next year.  The report says that new fuel regulations from IMO 2020 regulations will cause a sizeable shift in demand for diesel fuel.
The IMO 2020 regulation states that sulfur content in marine fuel must be reduced to 0.5% sulfur from the current 3.5% sulfur content.
To meet the new regulation, ocean carriers are switching to either marine gasoil (MGO) or very low sulfur fuel oil (VLSFO).  MGO is a diesel product.  VLSFO contains a large amount of diesel molecules produced from an intermediate product known as vacuum gasoil (VGO).  Furthermore, VGO is currently used to make both diesel fuel and regular gasoline.  There are other solutions to meeting the new IMO regulation including scrubbers and liquified natural gas.  However, MGO, VLSFO and existing diesel with be the primary solutions ocean carriers will use.  Additionally, the report predicts that there will initially be a large gap between supply and demand of diesel fuel for the early phases of the new IMO 2020 regulations.
With the impending IMO 2020 regulation, exploring cost-saving strategies for fuel consumption is of the utmost importance for carriers and shippers alike.  According to American Trucker, carriers can improve fuel economy by roughly 1% with a 10% reduction in idling.  However, drivers expect comfort in their vehicles.  The means drivers let their trucks idle for the allowed federal, state or local allowed idle time to achieve those comforts on the road.  For this reason, fleets are exploring other idle reduction technologies.  The recent NCFE idle reduction confidence report found that there are several solutions to address the need for new idle reduction technologies.
Results from the NCFE report point to 4 different solutions that involve a combination of technologies to reduce idling.
Driver controls and a fuel-operated heater
Diesel APU combined with a fuel-operated heater
Battery HVAC used interchangeably with a fuel-operated heater
Automatic engine start/stop technology
Diesel Fuel Prices Today
However, despite the forecasted spike in diesel prices in early 2020, the price for diesel just hit a 2-week low at $2.983 per gallon.  The 2-week low comes amid the recent heating up of the tariff crisis between the U.S. and China.  Therefore, the demand for marine fuel is down.  This fall in demand is causing diesel fuel prices to drop for carriers across the country.  The price for diesel fuel has fell for 7 back-to-back weeks since mid-July.  Year-over-year, the price per gallon of diesel fuel is down approximately 24.3 cents.  Crude-oil price per barrel is also down $2.47 week-over-week further corroborating the recent fall in demand.
If the market volatility of the tariff crisis continues into 2020, the IMO 2020 regulations will most likely still cause an increase in diesel prices.  However, the price spike will not be as severe as anticipated by Fitch Solutions.
https://www.bm2freight.com/wp-content/uploads/2019/08/blog-1-900x604-1.jpeg
604
900
Lori Rinehart
https://www.bm2freight.com/wp-content/uploads/2023/01/BM2-WebLogo-Transparent-Final.png
Lori Rinehart
2019-08-27 15:38:39
2023-11-15 09:42:24
Diesel Fuel Price Ahead of IMO 2020 Regulations